The UPSC CSE is a nationwide competitive examination in India conducted by the Union Public Service Commission (UPSC) for recruitment to various Civil Services of the Government of India. That include the Indian Administrative Service (IAS), Indian Foreign Service (IFS), and Indian Police Service (IPS) etc.
UPSC Prelims is important because it is a screening test for the main exam, and those who pass it are eligible to take the main exam. Aspirants can follow these 3 hacks To clear UPSC Prelims in first attempt. But before this let us know about prelims exam pattern
Additionally, the marks obtained in the prelims are not considered in the final selection, but it helps to filter out large number of candidates and only the qualified ones move forward to the next stage.
UPSC Prelims Exam Pattern 2023
The UPSC Preliminary Examination is the first stage of the exam, which serves as a screening test. It is a multiple-choice objective test consisting of two papers, General Studies Paper 1 and General Studies Paper 2 (CSAT). Candidates who clear the cut off for this exam are eligible to appear for the next stage of the exam.
3 Hacks to Clear UPSC Prelims in First Attempt
Deep Understanding of Syllabus & Stick to Schedule
To crack an exam like UPSC Prelims in the very first attempt, it is very important for the aspirants to go through the syllabus of this exam thoroughly. The better you understand the syllabus, the easier it will be to clear this exam.
Along with the syllabus, you also need to understand the exam pattern. There is a lot to read in the UPSC syllabus, but what is more important in that too, you will know from the exam pattern.
From the exam pattern it will be known that from which topic how many questions are being asked, make a schedule based on that. Keep in mind that this schedule should be such that you can follow it at all costs.
While making the schedule, allot time to all the topics properly. Take out time to read daily current affairs as well. Keep 1 day in a week or 2 days in a month for revision.
Analyse PYQs & Practice Mock Tests
One more thing is very important for prelims and that is to solve previous year papers. Solve at least last 5 years paper and find out which type of questions have more weightage.
Along with this, practice mock tests as much as possible. Analyze after every test and find out your weakness and strength. If you do this regularly then you will be very close to your success.
Aspirants can increase their speed by both these methods of PYQ and mock test. By practicing them continuously, aspirants are able to manage their time very well in the exam hall. This will help you get a sense of the type of questions that are likely to be asked in the exam and also improve your time management skills.
Aspirants can refer any good institutes to practice mock tests. Physics Wallah is the most reliable institute in India. Here India's best faculty prepares mock tests after strong research. Aspirants can take help of this institute for UPSC Prelims Test Series.
Revision & Improve Weak Areas
Make an effort that before the UPSC Prelims exam, its syllabus must be revised at least 2 times. Many times aspirants study a lot, but due to lack of revision, that hard work goes waste.
If possible, add one day for revision in your schedule. Regular revision helps the aspirants to remember important facts, schemes etc.
For revision to be good, it is important that you keep handwritten notes for some topics. Many times there is not much time for the exam and there is time to read only important topics, in such a situation your handwritten notes are of most use to you.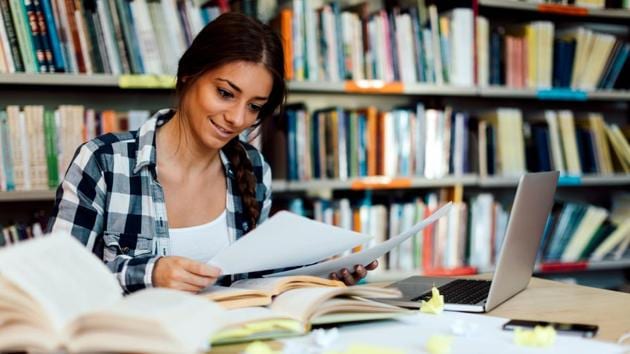 Last Minute Tips by Toppers for UPSC Prelims
Read important current events and static portions of the syllabus regularly in the last month leading up to the exam.
Practice mock tests and analyze your performance to identify areas that need improvement.
Make a schedule and stick to it, focusing on time management during the mock tests.
Stay calm and composed during the exam, don't get bogged down by difficult questions.
Keep yourself updated with latest development, refer newspapers.
Try to solve previous years' question papers for better understanding of the pattern and level of difficulty.
Try to make simple and crisp notes for revision.
Stay positive and motivated throughout your preparation.
Revise the most important topics just before the exam.
Conclusion
Clearing UPSC Prelims in first attempt is considered a significant achievement. Lakhs of aspirants from all over India appear in this exam out of which only a few thousand clear the preliminary exam.
The exam is considered highly competitive and rigorous, and success at this stage is a crucial step towards a career in the Indian Civil Services.
Frequently Asked Questions (FAQs)
Que.1 Is it easy to clear UPSC in first attempt?
Ans: Clearing the UPSC exam in the first attempt can be challenging, as it is a highly competitive exam with a low pass rate. Success in the UPSC exam requires a combination of factors including a strong understanding of the syllabus, a well-planned study schedule, and the ability to handle the stress and pressure of the exam.
It also requires a lot of hardwork and dedication. However, with the right approach and preparation, it is possible to clear the UPSC exam in the first attempt.
Que.2 Can an average student crack the UPSC (CSE)?
Ans: UPSC exam is a test of knowledge and ability, not just intelligence. There are many success stories of candidates who were average in their education and cleared this exam.
Additionally, one should have a passion for learning and understanding the subject matter. With the right mindset and approach, an average student can successfully clear the UPSC exam.
Que.3 Why do most students fail in UPSC Prelims?
Ans: There are several reasons why students may fail in the UPSC exam. Some of the common reasons include:
Lack of proper understanding of the syllabus and exam pattern.
Many Aspirants fail to manage their time effectively.
Fail to practice enough, which leads to poor performance in the exam.
Many Aspirants fail to get proper guidance and mentorship.
The stress and pressure of the UPSC exam.